Shape Up Pendant - Cone
by Ladies & Gentlemen Studio
Pendant - Cone (Blackened steel)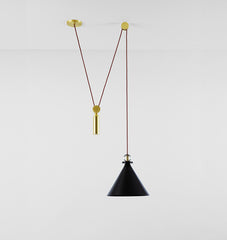 Detail (Blackened steel)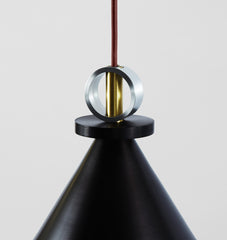 Pendant - Cone (Brushed brass)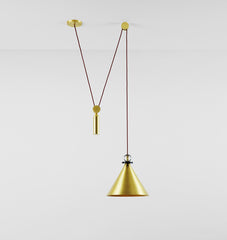 Detail - Cone (Brushed brass)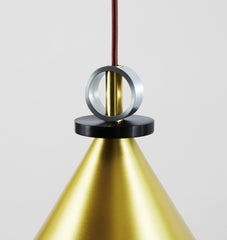 Pendant - Cone (Blackened steel) — London, United Kingdom. Interior by Plain English Design.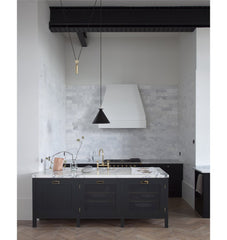 Shape Up
Detail - Cone (Brushed copper)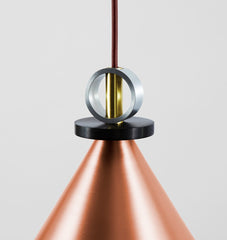 Detail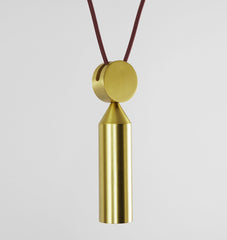 Shape Up Pendant - Cone
by Ladies & Gentlemen Studio
Shape Up
is a versatile lighting series
that celebrates bold geometric shapes: the playful juxtapositions upend traditional notions of symmetry in favor of a dynamic spatial harmony. The modular system allows the shapes to be suspended and composed in response to a space's architecture and function, its shades discreetly networked via connecting cords and hubs.
---
---
Resources
If you are a Roll & Hill retailer, an architect or designer, or a member of the press, please log in to access information on our products and designers.