Half & Half
by Takagi & Homstvedt
Pendant - Hemisphere (Blue)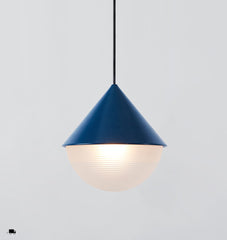 Canopy (White)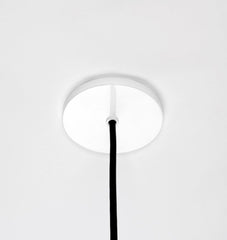 Half & Half
by Takagi & Homstvedt
Blue Half & Half pendant with a hemisphere, ribbed-glass shade in a clear frosted finish. Ships with 12
-foot cord. Length can be adjusted on site.
---
---
Ships within two weeks
Spec Sheet
Installation Instructions
Declaration of Conformity
Resources
If you are a Roll & Hill retailer, an architect or designer, or a member of the press, please log in to access information on our products and designers.